Tara Louis, LMT
Aloha and welcome to Balanced Fusion Integrated Bodywork Techniques! Tara has been practicing massage therapy in Hawai'i and Washington since 2004. In her 19 years of practice, Tara's enthusiasm and passion for bodywork continues to grow. Always a student of new techniques, Tara continues to expand her skill level through her ability to work with both the deepest and lightest of touches. As she intuitively listens, feels and responds to what the body tells her, Tara's goal is always to help facilitate her patients in achieving balance within their mind, body and spirit. Sessions can be intense and emotional depending on what the individual is holding within their body. Symptom relief is targeted, but so is locating the source of incorrect movement patterns, structural misalignment and pain. Tara works with each patient individually to find which techniques a person's body responds to best and customizes each session to meet their specific goals.
After the birth of her first child, Tara and her son experienced painful, emotional and difficult challenges with latching and breastfeeding. After a surgical frenectomy intervention to correct her son's tongue and lip ties, craniosacral therapy (CST) was recommended as follow up treatment. Having practiced CST on adults as well as babies of friends and family since 2004, Tara began regular sessions with her son and began to see improvement. During one particular session she realized intraoral massage combined with his craniosacral treatment would be an integral part of their success and began to apply it to his sessions immediately. With a newfound understanding of the impact this combination could make on parents, caregivers and their infants, a new passion project was born: to help others ease and when possible, avoid the feeding challenges she experienced. Her work since has had a clear and direct focus on supporting infants through bodywork. Tara found it a natural fit to the intraoral massage and myofascial release for TMJ dysfunction she had been specializing in since 2009. Both techniques unwind holding patterns that free up movement through the body and into the face, head and jaw, while balancing the hips and low back to create lasting change in both infants and adults.
Whether you are looking for relaxation or pain relief, sustaining care or specific treatment, I encourage you to see how she can help.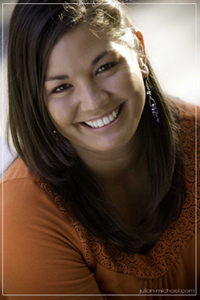 Washington State License # MA00022089